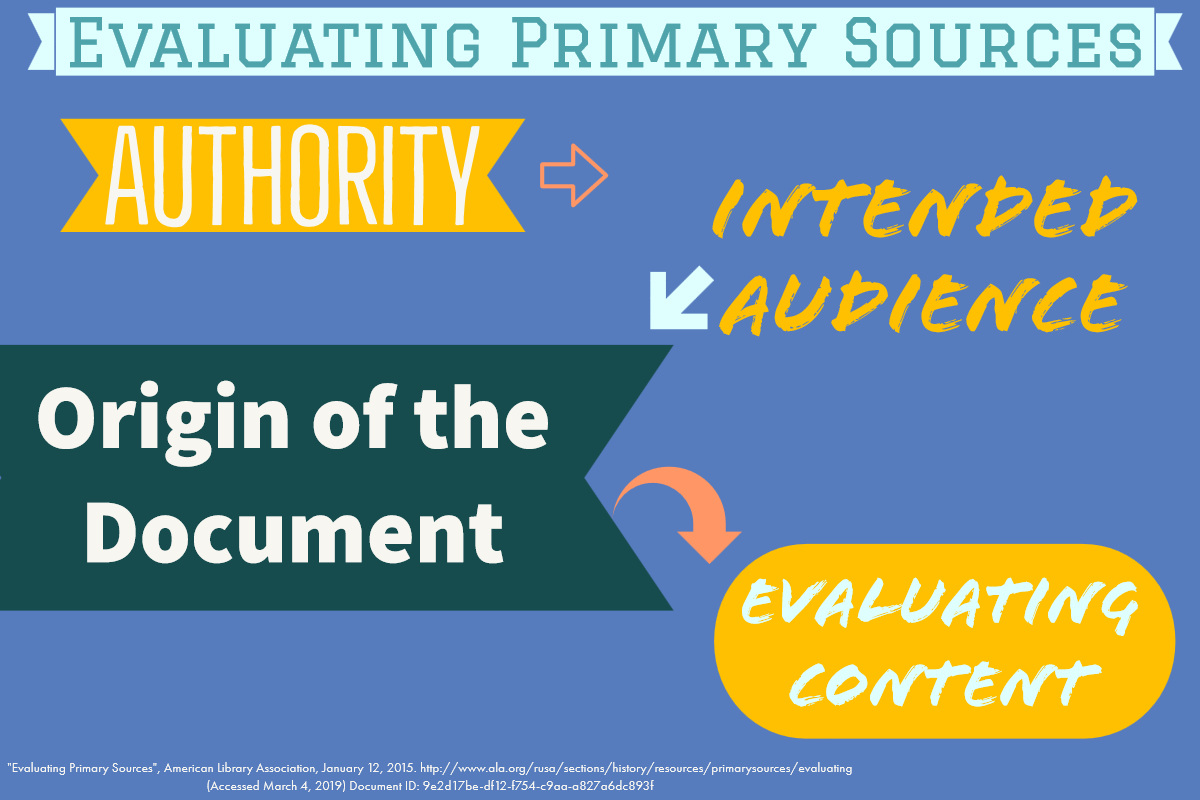 When evaluating a primary source, especially an online one, it's important to ask yourself these questions.
Primary sources from the web? Be sure to evaluate the webpage creator as well.

Who is the intended audience? Is it scholarly?

Original material? Scanned image? Does the document or website link to other places?

Is it a well-designed website with dates and author information? Is it regularly updated?
"Evaluating Primary Sources", American Library Association, January 12, 2015. http://www.ala.org/rusa/sections/history/resources/primarysources/evaluating (Accessed March 5, 2019)